By Tom Smith, President, and David Gardiner, Executive Director
It's difficult to overstate what a big year it was for climate and energy policy in the United States. In 2022, the CHP Alliance worked diligently to expand the use of combined heat and power and to promote its benefits as a reliable, cost-effective tool to decarbonize industry and fight climate change. As we reflect on the past year, the Alliance is pleased to offer this overview of our work.
The Alliance continuously advocates for policies that incentivize CHP. In 2022, we achieved several victories, chief among them passage of the Inflation Reduction Act (IRA) — the most significant piece of climate legislation in U.S. history. The IRA includes tax credits for CHP and WHP that will encourage near-term deployment of these systems. It also creates new incentives for technologies like clean hydrogen, which will help power the next generation of CHP systems.
Since August, the Alliance has educated its members on the details of this landmark bill, including through a webinar,an in-depth FAQ document, and numerous one-on-one conversations. Of course, passing the bill is just step one: implementing its many provisions will be a major undertaking. Already, the Alliance has filed comments with the IRS on portions of the CHP tax provisions, and we expect to engage frequently with federal agencies in 2023.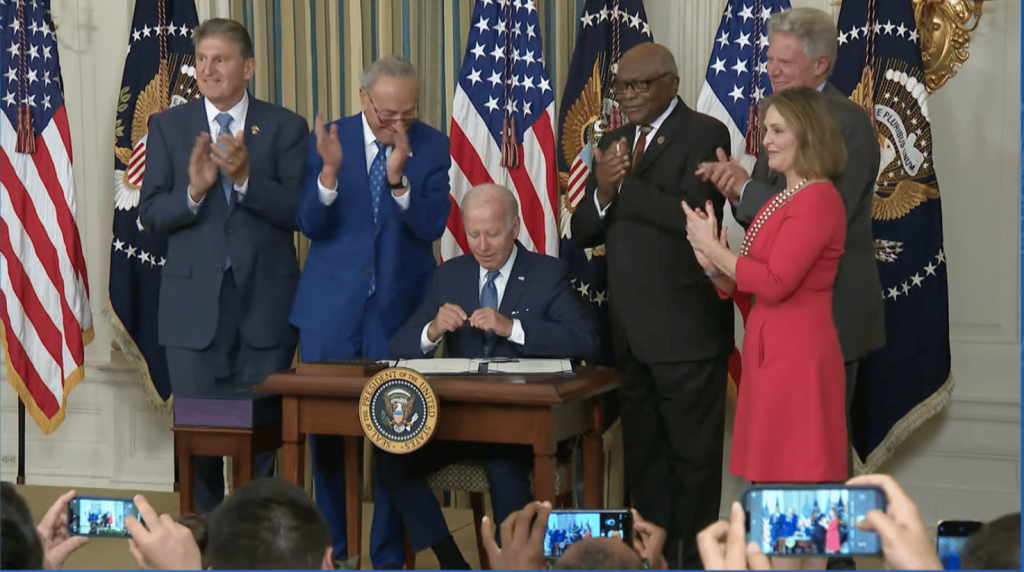 While hugely significant, the IRA was far from our only policy achievement in 2022. Also on the federal level, we urgedCongress to support the Department of Energy's CHP Technical Assistance Partnerships programs, organizing a letter on behalf of over 40 members and stakeholders to House and Senate Appropriations leadership calling for robust FY23 funding. We are thrilled to report that the omnibus spending bill President Biden signed into law includes up to $15 million for the CHP TAPs program — an increase of $2 million over the previous year's funding level.
The Alliance is actively involved in shaping CHP policy at the state and regional level, too. We engaged with eight states across every region in the country last year. For instance, we advocated for the inclusion of CHP in state climate plans in New York, California, and Michigan, and we secured new incentives for CHP and renewable natural gas in Virginia.
In November, the Alliance organized its third annual — first in-person — National Summit on Combined Heat and Power, which drew more than 140 people from 90 organizations to Washington, D.C. With more than 30 speakers, the conference explored a wide range of topics, including the latest on federal and state CHP policy, clean hydrogen, renewable propane, carbon capture and storage, the U.S. energy transition, and the critical role CHP can play in decarbonization efforts. Our members brought their significant expertise and thoughtful questions to the conference, and it was a pleasure to see so many folks in-person after years of virtual events. Another Summit highlight included the annual awards ceremony, where we recognized seven individuals — including Congressional CHP Champion Sen. Ron Wyden (D-OR) — and two projects with awards for their contributions to the CHP industry.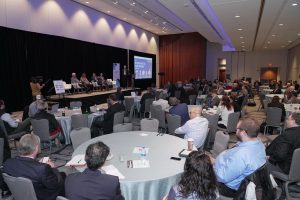 One of our primary goals is to educate policymakers and the public on the merits of CHP, particularly its role in reducing harmful emissions. In 2022, we published the groundbreaking report, "Clean Hydrogen and Combined Heat and Power: A Roadmap for Industrial and Commercial Decarbonization." We also released a fact sheet summarizing DOE's industrial decarbonization roadmap, produced multiple blog posts, hosted a webinar on CHP and clean energy, and gave presentations at several conferences around the country.
Looking ahead to 2023, we will continue to grow our member base, promote the benefits of CHP, and advocate for smart energy policies at all levels of government. We also look forward to hosting a second in-person summit, where we hope to provide thought leadership in the space and recruit new Alliance members to support our overarching goals. Thank you for your continued support of the CHP Alliance! Be sure to stay up-to-date on our work in 2023.