Various external resources that may be useful to those interested in learning more about CHP and its applications.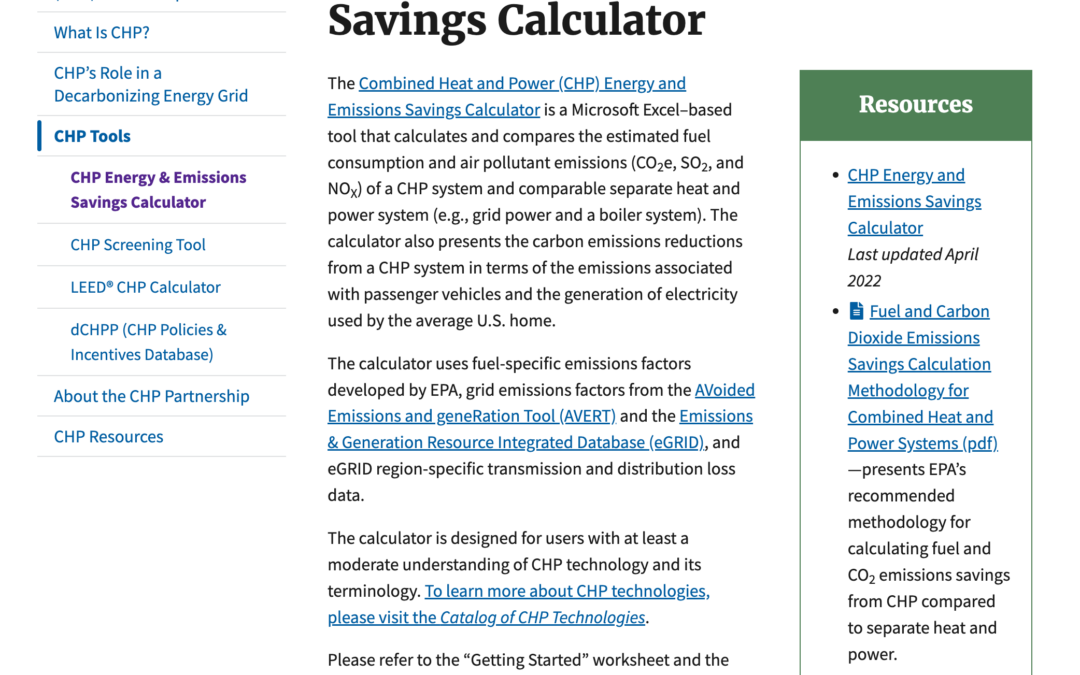 EPA CHP Energy and Emissions Savings Calculator
This Excel-based tool calculates and compares the estimated fuel consumption and air pollutant emissions of a CHP system and comparable separate heat and power system. The calculator uses fuel-specific emissions factors developed by EPA and grid emissions factors and region-specific transmission and distribution loss data from the Emissions & Generation Resource Integrated Database (eGRID).