Mission
The NE Chapter is a coalition of manufacturers, system developers, engineering firms, and end-user representatives promoting an economic and regulatory environment that accelerates deployment of CHP systems in the Northeast that are highly efficient, provide economic, environmental, and reliability benefits, and enhance resiliency.
Who We Are
The Combined Heat and Power Alliance merged with the Northeast Clean Heat and Power Initiative (NECHPI) to form the Northeast Chapter of the Combined Heat and Power Alliance (NE Chapter).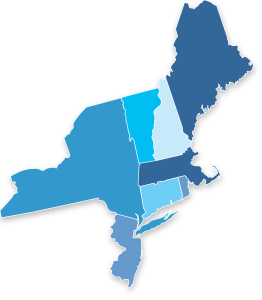 The purpose of this merger is to consolidate efforts and resources to improve the effectiveness of the CHP industry's advocacy in the Northeast market. The merger provides consistent messaging and a consolidated organization with the potential for bigger scope than the two existing organizations had separately. The NE Chapter will continue to be dedicated to accelerating the deployment of efficient CHP applications and focus its efforts in the Northeast CHP market through: 
Strong and consistent advocacy for smart and efficient CHP and distributed energy resources policy, regulation, and legislation;

Conferences, virtual events and newsletters that keep our members informed and bring together top members of the CHP community from all sectors: developers, utilities, government agencies, and NGOs;

Raising awareness inside and outside the CHP community about the benefits of clean heat and power technologies and CHP's role in the pathway to zero carbon.
The NE Chapter territory covers: Connecticut, Maine, Massachusetts, New Hampshire, New Jersey, New York, Rhodes Island, and Vermont.
The NE Chapter is managed by its Steering Committee and staffed by David Gardiner and Associates and its members. Learn more about our leadership below.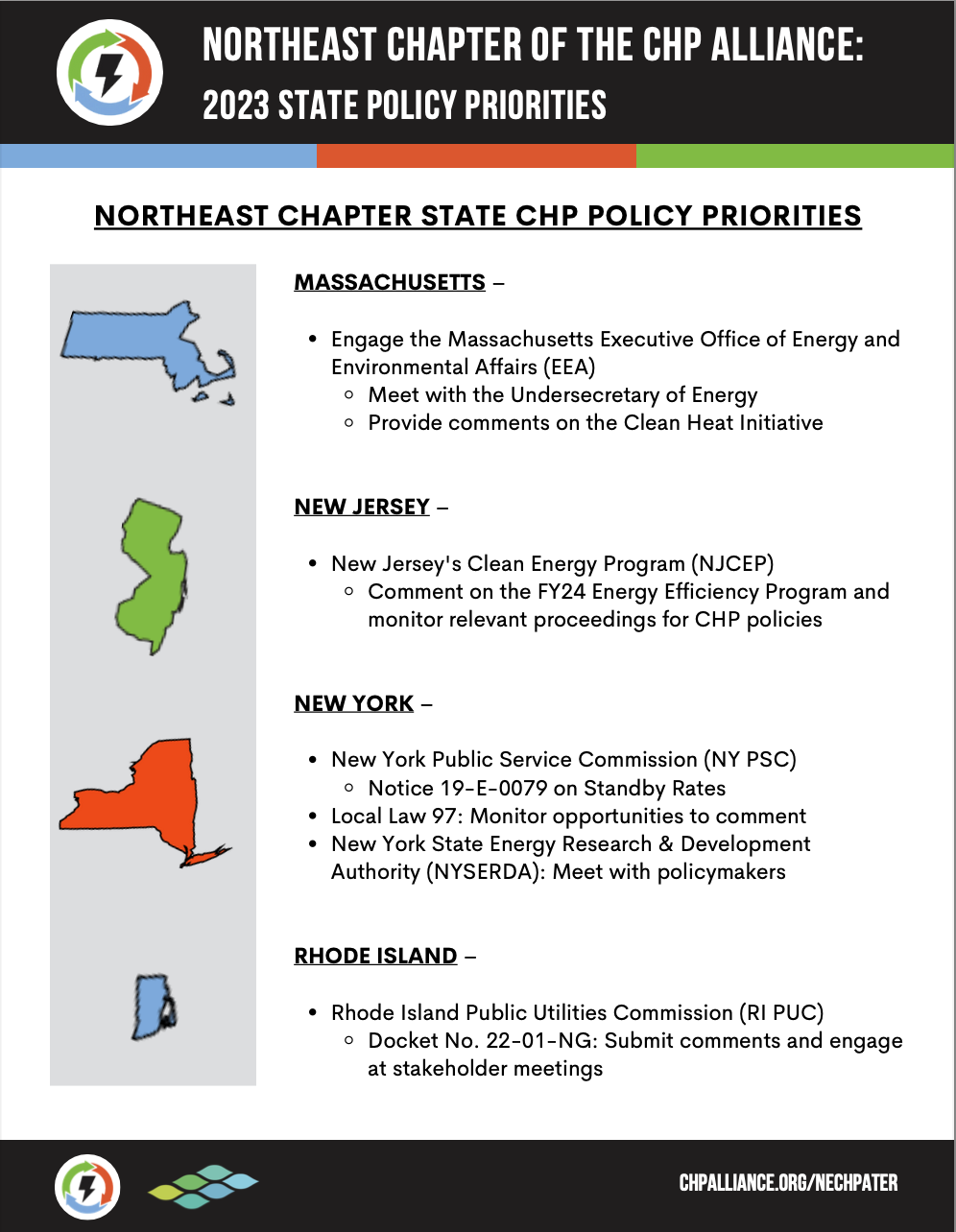 Policy Priorities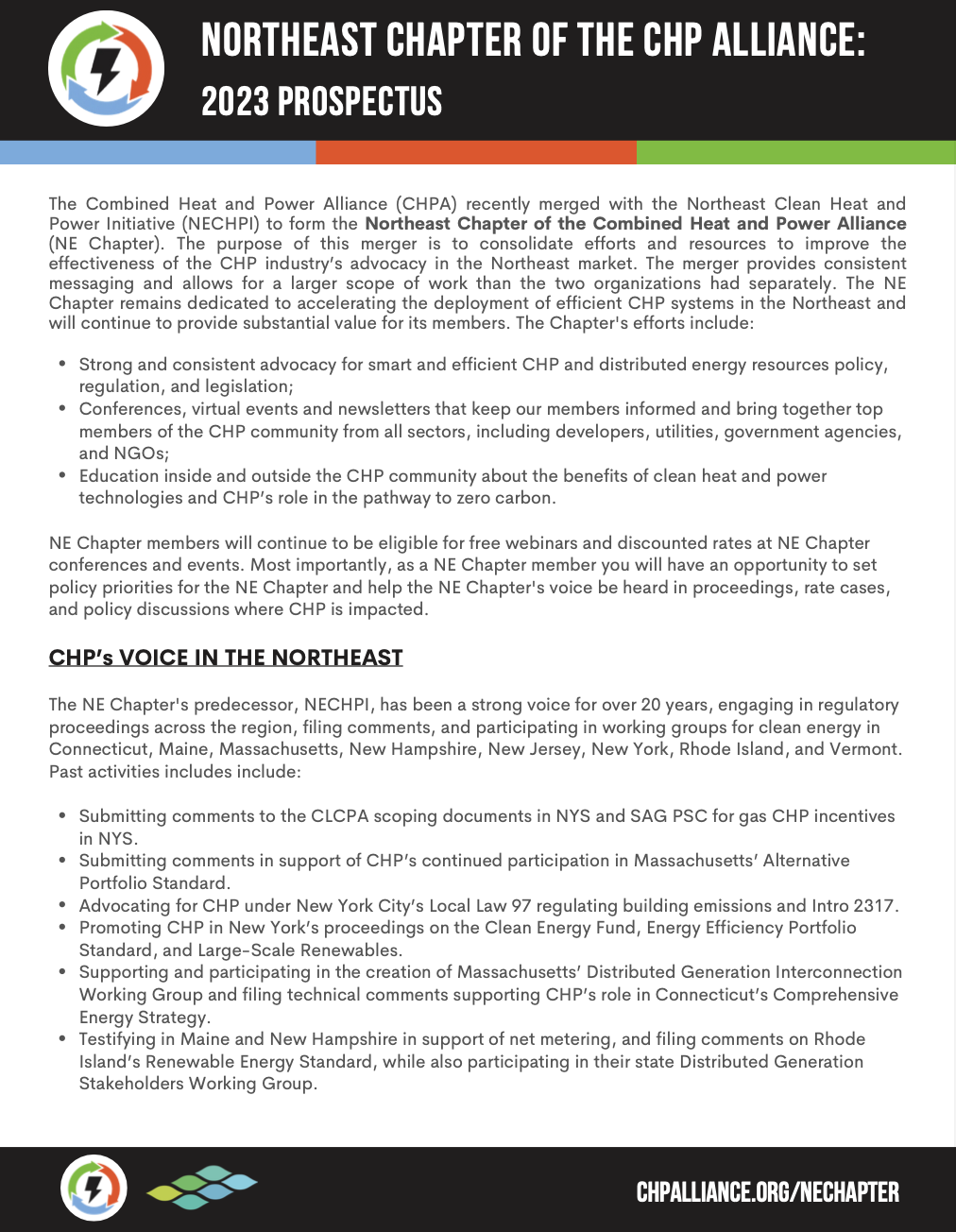 Membership Prospectus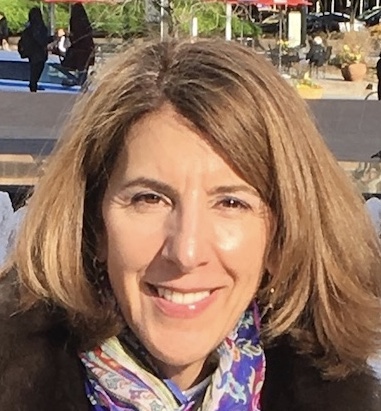 Diane Molokotos
NE Chapter President
Diane Molokotos is a Project and Sales Engineer for Dalkia Aegis Energy, a member of the EDF group of companies. In addition to her sales focus, Ms. Molokotos has been involved with writing briefs and other comments to state policy makers in support of favorable regulations and incentives for CHP. She has done extensive work on environmental compliance and permitting, in addition to working closely with R&D on the development of emission control equipment for the company's CHP systems. Ms. Molokotos has been a speaker at various forums regarding CHP and its economic and environmental benefits. She has served on the Northeast Clean Heat and Power Initiative (NECHPI) Membership and Policy committees for several years prior to her new role as President of the NE Chapter. She has earned a Bachelor of Science in Mechanical Engineering from Tufts University and a master's degree in Business Administration from Babson College.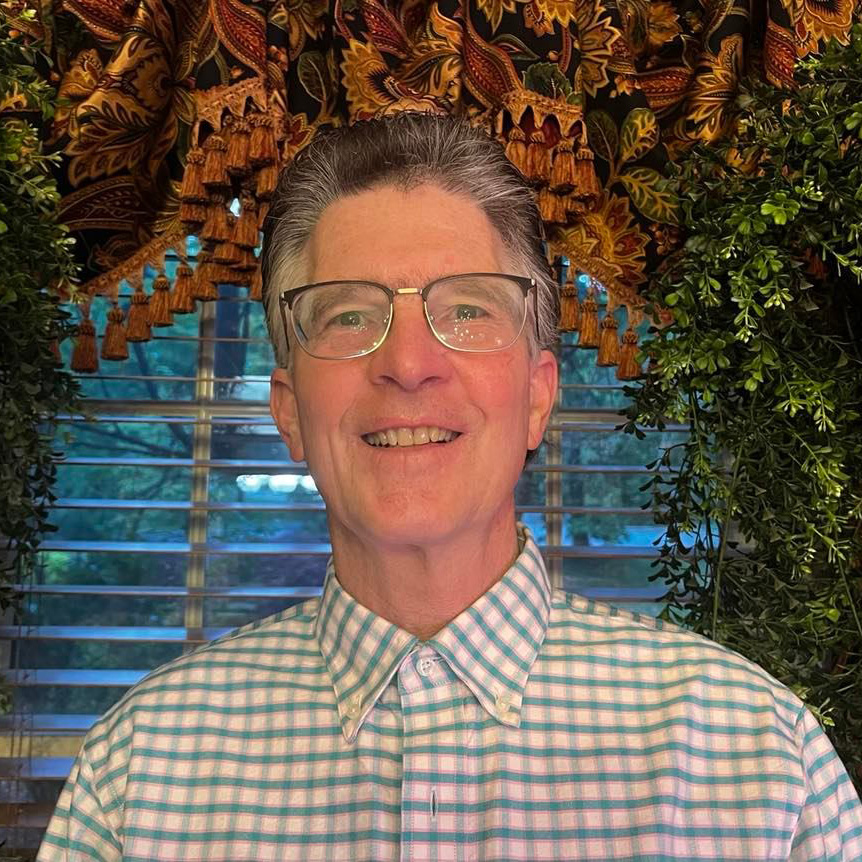 Tom Bourgeois
NE Chapter Co-Chair
Tom Bourgeois is the Director for Policy Research at the Land Use Law Center and Director of New York/New Jersey Combined Heat and Power (CHP) Technical Assistance Partnership. He serves as Director of the NY/NJ CHP TAP (2018-2023) and was Co-Director of the Northeast CHP TAP (2008-2017). Tom has authored and co-authored dozens of reports on energy efficiency, renewable energy systems, Combined Heat & Power, microgrids and analyses of benefits and barriers to Distributed Energy Systems of all forms He's focused on optimizing incentive systems, creating regulatory frameworks to accelerate investment in clean energy technologies, systems, and districts. For more than two decades he has collaborated with large energy users across numerous forums. His recent work includes traditional and hybrid microgrids, community (district) heat pump systems and thermal networks, and controlled environment agriculture (CEA).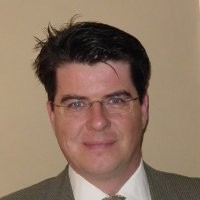 Johnathan Coleman
NE Chapter Steering Committee Member
Johnathan (John) Coleman, P.Eng. is the Principal Engineer for Solar Turbines Canada (a Caterpillar company). John is a senior individual contributor for the Solar Turbines new equipment team responsible for power generation project development in Canada and the US Northeast. Over his 35 years in the power generation and industrial construction business, he has held senior engineering and management positions with a number of top ranked engineering and construction firms in the US, Canada, and Middle East. John is a past two term board member of the International District Energy Association (IDEA), past board member of Northeast Clean Heat and Power Initiative (NECHPI) and is currently a board/committee member for several not-for-profit organizations. He earned a Bachelor of Applied Science Degree (electrical engineering with physics option) from the University of Waterloo in Canada and is a licensed professional engineer in the Canadian Provinces of Ontario and Alberta.