By Ray Yeager, president and CEO, DMI Companies
A legislative rollback that would exempt the largest customers from participating in the state's energy efficiency programs would be bad for businesses across Pennsylvania. It's critical that these programs remain intact so that they can keep producing a strong return on investment for Pennsylvania businesses and ratepayers while creating jobs and driving economic development.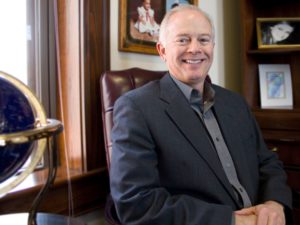 Energy efficiency is about saving energy and money, but job creation is an equally important part of the story of Pennsylvania Act 129, the state's signature energy conservation and efficiency policy. A recent US Department of Energy (DOE) report shows a significant increase in energy jobs in Pennsylvania spurred by Act 129. In fact, Pennsylvania is home to 62,431 people employed in energy efficiency, according to the DOE report. Put another way, if all the Pennsylvanians working in energy efficiency were sitting at Heinz Field (home of the Pittsburgh Steelers) at the same time, they would fill more than 9 out of every 10 seats.
As the President and CEO of DMI Companies, I have witnessed the power of Act 129 firsthand. Ductmate Industries, based in Monongahela, is one of our companies, and we've watched it grow and expand over the years thanks to Pennsylvania's increased focus on energy efficiency.
In fact, Ductmate has grown into the state's biggest HVAC component manufacturer, and policies like Act 129 are helping to secure a good future for our employees. Ductmate is home to approximately 250 employees in Pennsylvania, and another 150 employees elsewhere in the US.

Ductmate manufactures ductwork components, a critical requirement of high-efficiency buildings. By carrying heat and air conditioning throughout a building, duct systems provide comfort to keep us warm in the winter and cool in the summer. With the proper systems, a building's heating and cooling systems can provide the same level of comfort while using up to 20 percent less power. That translates to big reductions in annual operating expenses for businesses, and lower monthly power bills for homeowners.
Since Act 129 was enacted in 2008, electric customers have enjoyed a combined total of $6.4 billion in cost savings. And, according to a report from the state's Public Utility Commission, in the past three years, Act 129 programs have saved the amount of electricity consumed by roughly 330,000 Pennsylvania households each year. That shows that smart energy policies can deliver savings to electric customers and create jobs.
Ductmate recently joined the Sheet Metal, Air, Rail & Transportation Workers Local 12 (SMART) union and the Western Pennsylvania chapter of Sheet Metal and Air Conditioning Contractors' National Association (SMACNA) to host lawmakers and business leaders in highlighting the benefits of energy efficiency for Pennsylvania's economy, including job creation. Attendees included State Senate Democratic Leader Jay Costa, Senator Camera Bartolotta, Senator Elder Vogel and staff from Representative Frank Dermody's office. The event featured a tour of the SMART Local 12 Training Center, where apprentices receive hands-on training to learn the skills necessary for jobs in energy efficiency throughout Western Pennsylvania, including installing ductwork. Ductmate employs many of the graduates of the Training Center.
Training workers in energy efficiency keeps Pennsylvanians employed with local jobs that can't be outsourced, and Act 129 is the kind of smart policy that keeps the next generation of talent here in the Keystone State.
To keep businesses like Ductmate as drivers of our state economy and critical employers in communities across Pennsylvania, we need to keep investing in successful policies that keep Pennsylvania's energy efficiency industry competitive. We can't afford to cripple utility energy efficiency programs by prompting big energy users to withdraw their fair share of investments. Let's make sure Act 129 keeps delivering for Pennsylvania and keeps Pennsylvanians working.
Ray Yeager is president and CEO of DMI Companies. DMI's Ductmate subsidiary manufactures ductworks at one of the most sustainable companies in western Pennsylvania (for example, cutting waste sent to landfills by almost 75 percent over the past six years).
For more information about energy savings from Pennsylvania's Act 129 energy efficiency programs and potential losses from an opt out, read the Alliance for Industrial Efficiency's memo here.