Business Letter to Michigan Public Service Commission on Standby Rate Reform
Today, eleven manufacturers, developers, and institutions sent a letter to the Chairman of the Michigan Public Service Commission in favor of standby rate reform for DTE Energy, the Detroit-based utility. The letter details the harm created by burdensome standby rates and expresses support for the Administrative Law Judge's recommendation to continue the work of the Standby Rate Working Group and to develop a "state-wide standardized standby service tariff and of developing clear and concise language to describe the terms, conditions, and costs of such service." Signatories include the Association of Businesses Advocating for Tariff Equality (ABATE), Cargill, Inc., Cummins, Inc., Dow Chemical Company, Eastman Chemical Company, Ecolab, Inc., Hemlock Semiconductor, Michigan Chemistry Council, Michigan Forest Products Council, Timber Products Company, and Veolia North America, LLC. This letter reaffirms an earlier business letter sent in March 2017, that elaborated the impact of transparent, efficient, and fair standby rates on companies' decisions about whether to install and use combined heat and power (CHP) or waste heat to power (WHP) systems at their facilities.
The Alliance for Industrial Efficiency also submitted public comments to the MPSC.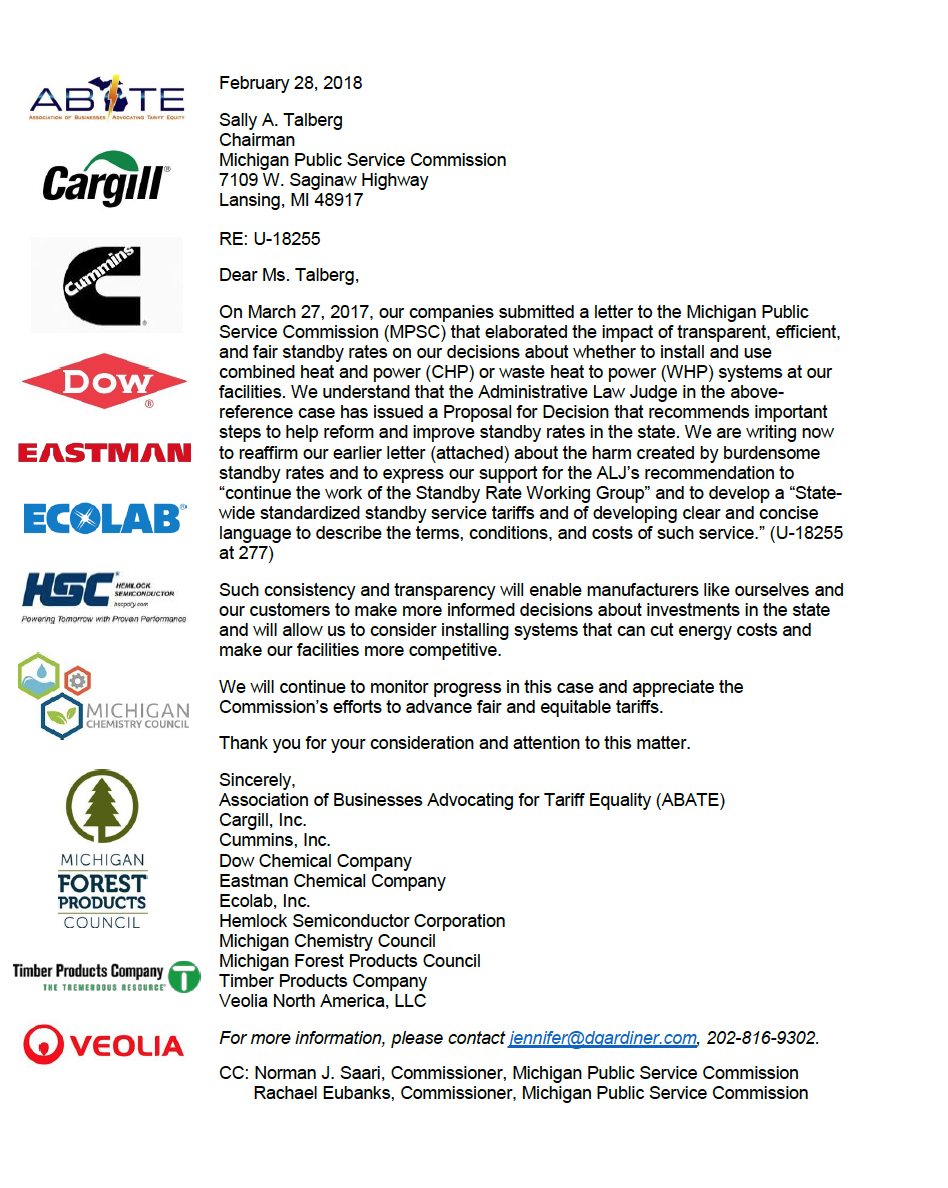 pdf

Download

(540.26 KB)