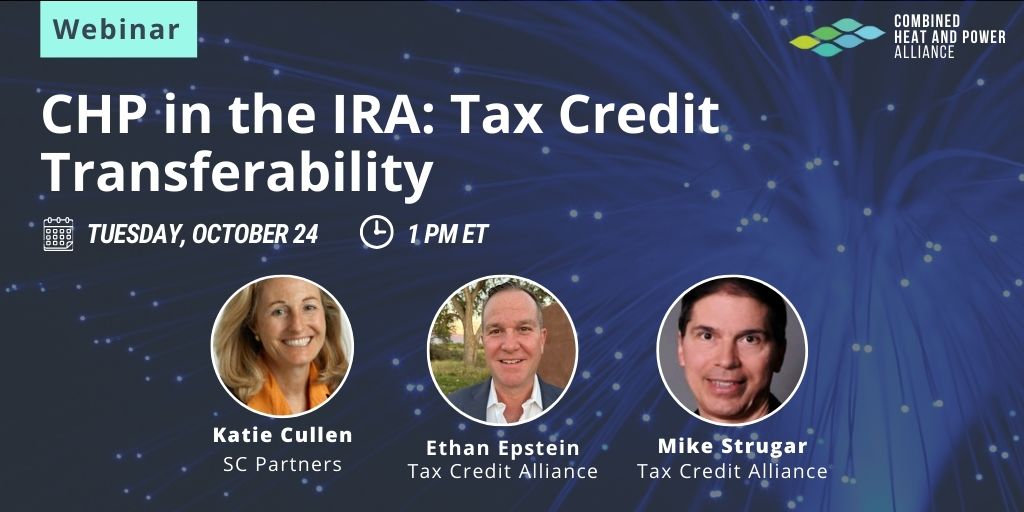 On October 24, the CHP Alliance held a webinar on the transferability of energy tax credits in the Inflation Reduction Act (IRA).
The IRA extended and enhanced tax credits that can benefit combined heat and power systems. The legislation also made these credits transferable, which will allow entities to negotiate the Wsale of credits for cash. In this webinar, a panel of tax experts discussed the latest IRS guidance on transferability and how to prepare for the upcoming launch of the agency's pre-filing process.
Speakers included:
Ethan Epstein — Tax Credit Alliance
Mike Strugar — Tax Credit Alliance
Moderated by Katie Cullen — SC Partners
Download a copy of the slides.
View an FAQ document recapping many audience questions.
View a recording of the event here.