By Darrell Fox, Board of Trustees for the Arizona Chapter of Sheet Metal and Air Conditioning Contractors' National Association (SMACNA) and Vice President of Dynamic Systems, Inc.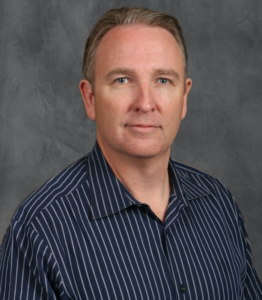 Nearly 40,000 Arizonians work in the growing energy efficiency sector, where investments support good, local jobs that can't be outsourced. Among those are hundreds of workers who belong to the Sheet Metal, Air, Rail & Transportation Workers Local 359 (SMART) union and Arizona chapter of Sheet Metal and Air Conditioning Contractors' National Association (SMACNA).
Fueled in part by Arizona's ambitious energy efficiency policies, our organizations are helping to provide jobs that are good for the economy and the businesses that we help to save money and energy.
At the SMART Local 359 Training Center in Phoenix, apprentices engage in hands-on training to learn the skills necessary for energy efficiency careers. This state-of-the-art training center helps my colleagues and other union workers keep up with new technology.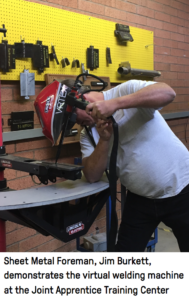 We must be on the cutting edge of new energy efficiency technology so we can offer our customers the latest options to improve comfort, efficiency and save money. The Training Center is one of only a handful in North America that features a state-of-the-art testing, adjusting and balancing lab that teaches contractors to optimize energy use in ductwork, which can cut energy use by 30 percent through efficient heating, ventilation and air conditioning (HVAC) systems. That means that a sheet metal worker in the Southwest that wants to learn these skills can train at the Phoenix facility. The center also features a virtual reality welding simulator, which provides a platform for sheet metal workers to hone their skills, without wasting any materials. This valuable tool slashes the time and money that is needed to train our future workforce.
Energy efficiency is what drives success for about 185 of my colleagues at Dynamic Systems, Inc., where I work. At Arizona State University, our company helped construct one of the first buildings in the state to earn the top Platinum score through the U.S. Green Building Council's LEED Green Building Rating System. The building features sensors that automatically control lighting and reduce energy use by 29 percent. We installed an innovative, variable-volume exhaust system that uses less energy to meet the laboratory's ventilation requirements.
Arizona's elected officials need to understand that the policies they advance can make or break investments in energy efficiency, and the tens of thousands of jobs the energy efficiency sector supports.
Darrell Fox also authored an op-ed that was published in the Arizona Capitol Times, "Utility regulators should not undercut Arizona's energy efficiency leadership."