This page is part of the Virtual Exhibit Hall for the 2020 National Summit on Combined Heat and Power. Learn more about the conference and check out other virtual exhibitors on the Exhibit Hall page on the Summit website. Exhibitors will also be available to meet with attendees through the attendee conference portal.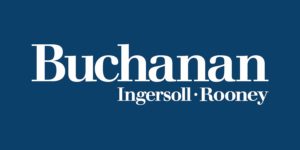 Buchanan Ingersoll & Rooney is a national law firm with a proven reputation for providing progressive, industry-leading legal, business, regulatory and government relations advice to our regional, national and international clients. Our 450 attorneys and government relations professionals across 15 offices proudly represent some of the highest profile and innovative companies in the nation, including 50 of the Fortune 100.
Our energy and utility lawyers specialize in regulatory and transactional public utility and energy law. We have an experienced team of CHP attorneys and government relations professionals who have helped businesses through the CHP consideration, approval and installation process.
Our CHP services include:
Conducting a business analysis of your energy portfolio to determine if a CHP is right for you
Recommending the right project structure (customer-owned or third-party-owned) for your needs
Connecting you with vetted developers and other partners, so the heavy lifting on sourcing falls on our shoulders
Helping to secure funding sources and conduct tax and regulatory assessment
Negotiating and developing contracts for site approvals, construction, equipment, operations & maintenance performance guarantees, purchased power agreements and more
Navigating regulatory approval and compliance at the federal, state and local levels.
Our CHP Team:
Alan M. Seltzer, Shareholder, Energy, Buchanan Ingersoll & Rooney
John F. Povilaitis, Shareholder, Energy, Buchanan Ingersoll & Rooney
Matthew M. Pitzarella, Director of Energy, Environmental and Natural Resources, Buchanan Ingersoll & Rooney
Frank C. Graves, Principal, The Brattle Group
Metin Celebi, Principal, The Brattle Group
Buchanan's Energy Legal and Government Relations Services





Contact Information
Matthew Pitzarella, Director of Energy, Environmental and Natural Resources
(412) 562-1366
Please visit us online: