Alliance Urges New Jersey to Promote CHP and WHP in its 2019 Energy Plan
Today, the Alliance submitted comments to the New Jersey Board of Public Utilities (NJBPU) regarding recommendations for New Jersey's 2019 Energy Plan. The comments recommend that NJBPU develop an energy plan that: (1) Commits the state to invest RGGI auction revenue in energy efficiency, defined to include CHP and WHP systems; (2) Reaffirms the state's CHP deployment target, as outlined in the 2015 Energy Plan; and (3) Includes a plan to develop a CHP roadmap to increase accountability and ensure the target is achieved. These actions would help New Jersey recognize the multiple economic, energy efficiency, and greenhouse gas reduction benefits that CHP and WHP provide. Read more here.
The Alliance also joined 16 other businesses and trade associations in submitting a coalition letter supporting consideration of energy efficiency and demand response as part of ongoing energy planning discussions in the state.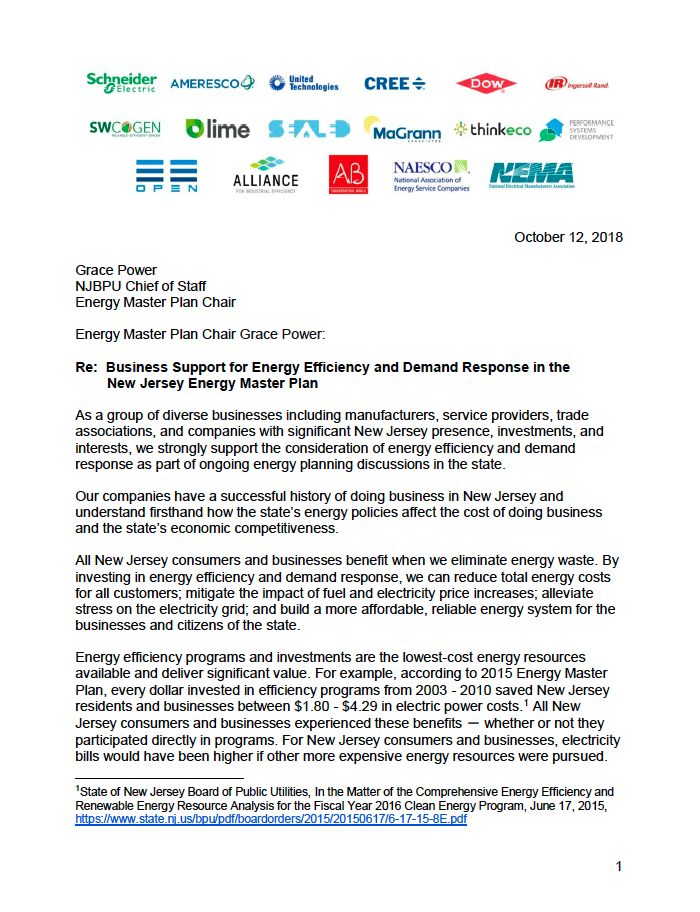 pdf

Download

(87.96 KB)